Reflective safety clothing is suitable for a wide range of people, road traffic police safety vests, police safety vests, sanitation workers reflective safety vests, construction site workers safety work vests. In addition, the elderly and children, outdoor activities, cyclists, travel friends, etc. are all suitable for wearing reflective safety vests.
Safety vests are very important to our work and life.
How to choose a suitable safety vest?
*Anti static, friction resistant, eliminates the harm of static electricity to the human body, eliminates static electricity generated during human movement or wear off, is resistant to dirt and easy to wash, and can prevent combustion, explosion, and other hazards caused by static electricity in the petrochemical industry.

* Convenient.5 pockets, 2 Mic clip holders and one D-ring on reflective safety vest, blue safety vest with orange trim edging on reflective material to increase visibility.
*High-quality wear-resistant zipper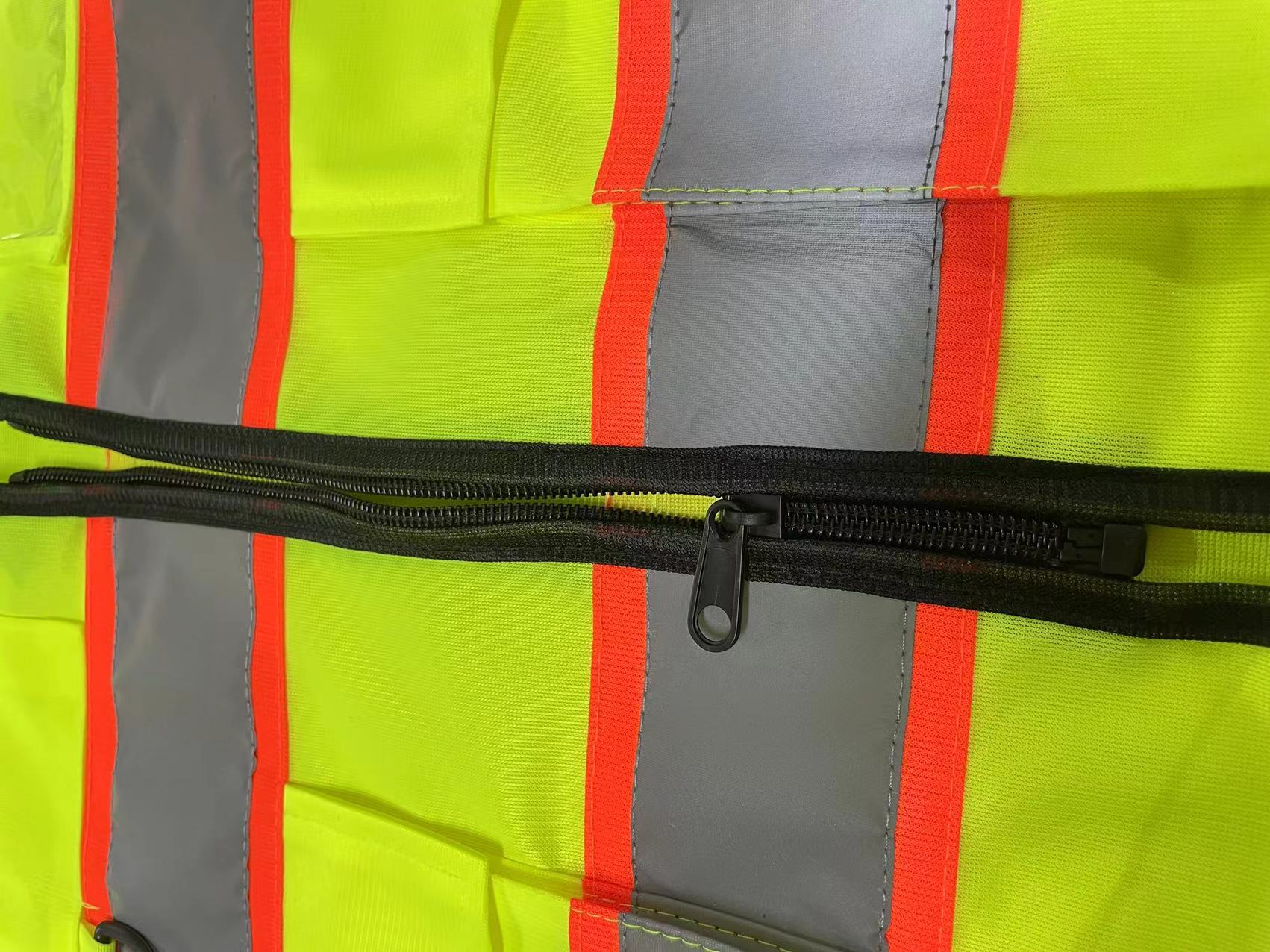 *High Visibility Vest. Materials100% 120g HQ Polyester Body Material. The reflective material compliance with ANSI/ISEA 107 Class 2 Type R that provide 360°protection while you are working.

How to customize the logo?
Provide your customized logo photo, Please sant your logo as PNG. Message customization requirements
We have a professional team to design your logo and print it quickly.Focus on the production of reflective safety vests.